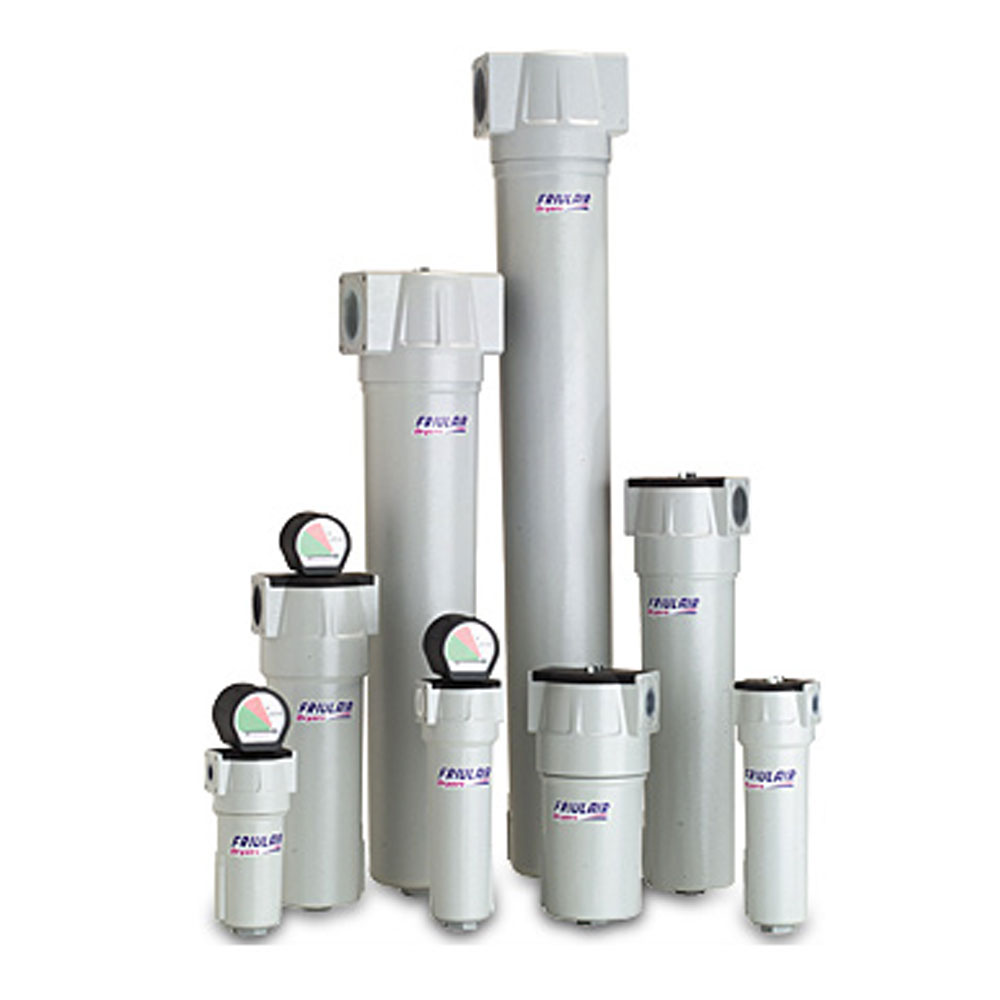 Compressed Air Filters
FT FILTERS. Compressed air is a valuable source of power. It is safe, flexible and used in all areas of industry. Like any other energy source it benefits from being clean and free from impurities.
Pollutants often seen in compressed air are:
- Lubricating oil carry over from air compressors;
- Atmospheric corrosive gases inhaled by the air compressor;
- Aerosols and vapours;
- Solid particles and rust from air main and receiver;
- Solid particles drawn in by the air compressor.
Often the effect of high temperatures and pressures will concentrate these
contaminants, forming acidic condensate. This condensate will cause corrosion
and problems for pneumatic equipment and quality problems for paint spraying etc.
Also, the oil carried over from the air compressor is not usually suitable for
lubricating downstream equipment and must be removed.
FILTER HOUSING
Protected filter head and bowl threads to allow easy bowl removal for element replacement.
The large cross section of flow channels ensures reduced pressure drop.
Aluminum filter bodies are anodised inside and outside to prevent corrosion. External surfaces are powder coated.
Pressure relief device to allow safe removal of the filter bowl.
Hexagonal filter bowl clamp ring for easy of bowl removal.
FILTER ELEMENT
Stainless steel inner and outer supports; large surface area and in-depth bed filtration; double (inner and outer) polyester needle felt sock suitable; push on element with double o-ring; five cartridge; silicone free manufacturing.